Reliable Air Conditioning Repair in San Diego | Quick Fixes for Your Unit
Are you struggling to keep cool in San Diego's desert heat? Please don't wait until it's too late to schedule an air conditioning repair. Call Reliable today! Our factory-trained technicians can quickly and reliably fix any issues with your cooling system so that you can stay comfortable all year round. With our expert care, resolving AC problems is a breeze!
Why Trust Us for Your AC Repair? Discover Reliable Solutions from Our Expert Technicians
Looking for "air conditioning repair near me" in San Diego? Look no further than Reliable! Our NATE-certified technicians are experts in repairing all types and brands of AC units.
Our commitment to honest, transparent service sets Reliable apart from other HVAC companies. Unlike other companies, our technicians are paid hourly, not by commission. This means you can trust that they will only recommend the necessary repairs without pressure to upsell or push unnecessary services.
Experience the difference between working with a team that provides reliable and trustworthy air conditioning repair services in San Diego and its surrounding areas. Contact Reliable today to schedule your appointment!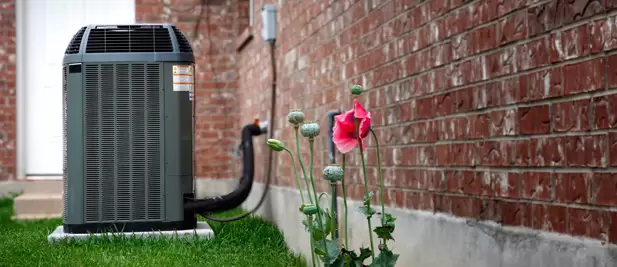 What to Expect from Reliable Air Conditioning Repair Services
When you schedule an AC repair service with Reliable, you can trust that our NATE-certified technicians will provide reliable and effective solutions for your air conditioning problems in San Diego. We value transparent communication and always explain the options of repairing versus replacing your AC unit. If a repair is the best option, we'll walk you through the specific details of the repair process and ensure you clearly understand the work we'll be performing.
At Reliable, we understand that cost is a major concern for homeowners. We offer upfront, flat-rate pricing to ensure no surprises regarding your bill. Although AC repair costs vary based on the extent of the problem, we strive to provide competitive pricing without sacrificing quality.
If you have questions about our air conditioning repair services, we've expert technicians on standby, ready to answer your questions and address common concerns. We aim to provide dependable service, honest communication, and long-lasting results to keep your home comfortable and cool through every heat wave.
Experience Stress-Free AC Solutions with Reliable
Reliable's team of NATE-certified technicians is dedicated to providing you and your family with top-notch service. We strive to exceed your expectations with every job we undertake. Whether you need an immediate air conditioning repair in San Diego or just a routine check-up, our skilled professionals will ensure that the job is done right the first time.
As San Diego's leading HVAC company, Reliable offers a one-year parts and labor warranty for all our AC services. Our commitment to excellence and the use of high-quality products and parts will keep your family cool and comfortable during even the hottest days of the year.
Ready to entrust your AC needs to us? Call us at (866) 516-1222 today or read more about Air Conditioning Repair.